Since October 2018, I work on BriCoFra, the Standard European Marie Skłodowska Curie grant no.793018.
The project is to study Fracture models, of Brittle and Cohesive type, through techniques from Calculus of Variations and Geometric Measure Theory. I am at Centre de Mathématiques Appliquées (CMAP) of the École Polytechnique.

Calculus of Variations and Applications in Trani is a workshop partially founded by BriCoFra.
I will receive the ISIMM (The International Society for the Interaction of Mechanics and Mathematics) Junior Prize 2020
Here my CV: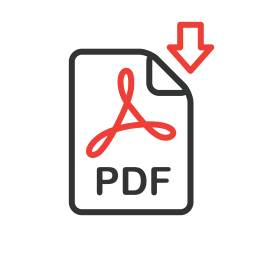 10/2018 - present Standard European Fellowship Marie Skłodowska Curie
Host institution: CMAP, École Polytechnque
Reference collaborator: Prof. Antonin Chambolle
10/2016 - 09/2018 Individual Post-doctoral grant FMJH, program Mathématiques Ingénierie
Host institution: CMAP, École Polytechnque
Reference collaborator: Prof. Antonin Chambolle
10/2012 - 09/2016 PhD in Mathematical Analysis, Modelling and Applications, SISSA (Trieste, Italy), cum laude
Advisors: Prof. Gianni Dal Maso and Dr. Giuliano Lazzaroni
Title of the thesis: Some results on quasistatic evolution problems for unidirectional processes
External referees: Prof. Alexander Mielke (WIAS Berlin) and Prof. Ulisse Stefanelli (University of Wien)
10/2010 - 05/2012 M.Sc. in Mathematics (Laurea Magistrale in Matematica), Università degli Studi di Bari Aldo Moro, Bari (Italy), Curriculum in Pure Mathematics, 110/110 cum laude
Advisors: Prof. Donato Fortunato and Prof. Lorenzo Pisani
Title of the thesis: Variational methods and soliton-type solutions for some field equations
Field: Nonlinear Analysis
10/2007 - 07/2010 B.Sc. in Mathematics (Laurea Triennale in Matematica), Università degli Studi di Bari Aldo Moro, Bari (Italy), 110/110 cum laude (founded for 3 years by an INdAM National Scholarship)
Advisor: Prof. Margherita Barile
Title of the thesis: On set-theoretic complete intersections
Field: Commutative Algebra